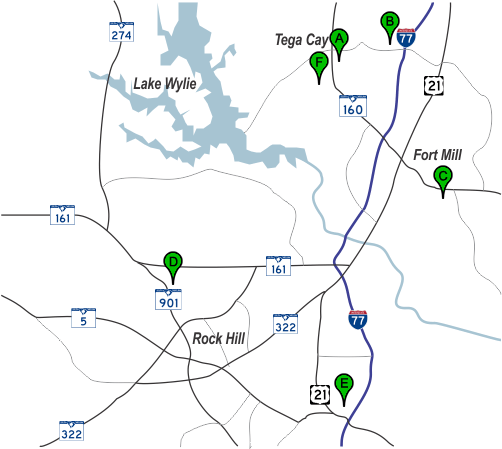 The map above shows the areas we currently provide temporary housing for. Please click on the green markers to view the properties we have listed and discover the great features available to you. You can find out about our package features, the apartment amenities, floor plans and property features.
All of our temporary housing packages are sure to make your temporary stay in South Carolina a delight. You can also view more of our South Carolina properties where we offer temporary housing here.
Call (800) 528-0139 for availability and pricing.