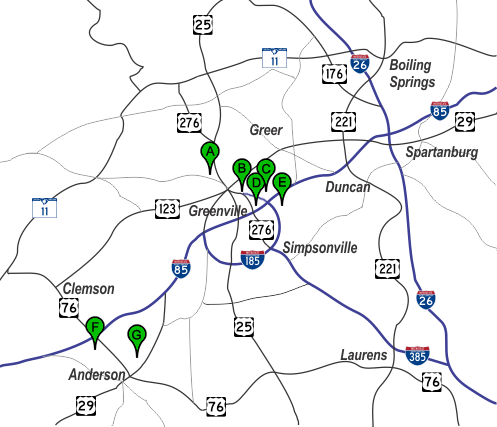 Find Short Term Rentals and Greenville SC Furnished Apartments
Just click on the green markers to view the properties we have listed, and discover the great amenities available! You can find out about our package features, floor plans, and more.
These apartments are a better value than extended stay hotels, come with furniture, cable TV, and many other extras.
All of our temporary housing packages are sure to make your temporary displacement a delight. We are ready to make your transition to Greenville, SC as easy as possible, so go ahead and give us a call and get started. You can also view more of our South Carolina properties CLICK HERE.
Call (800) 528-0139 for availability and pricing.